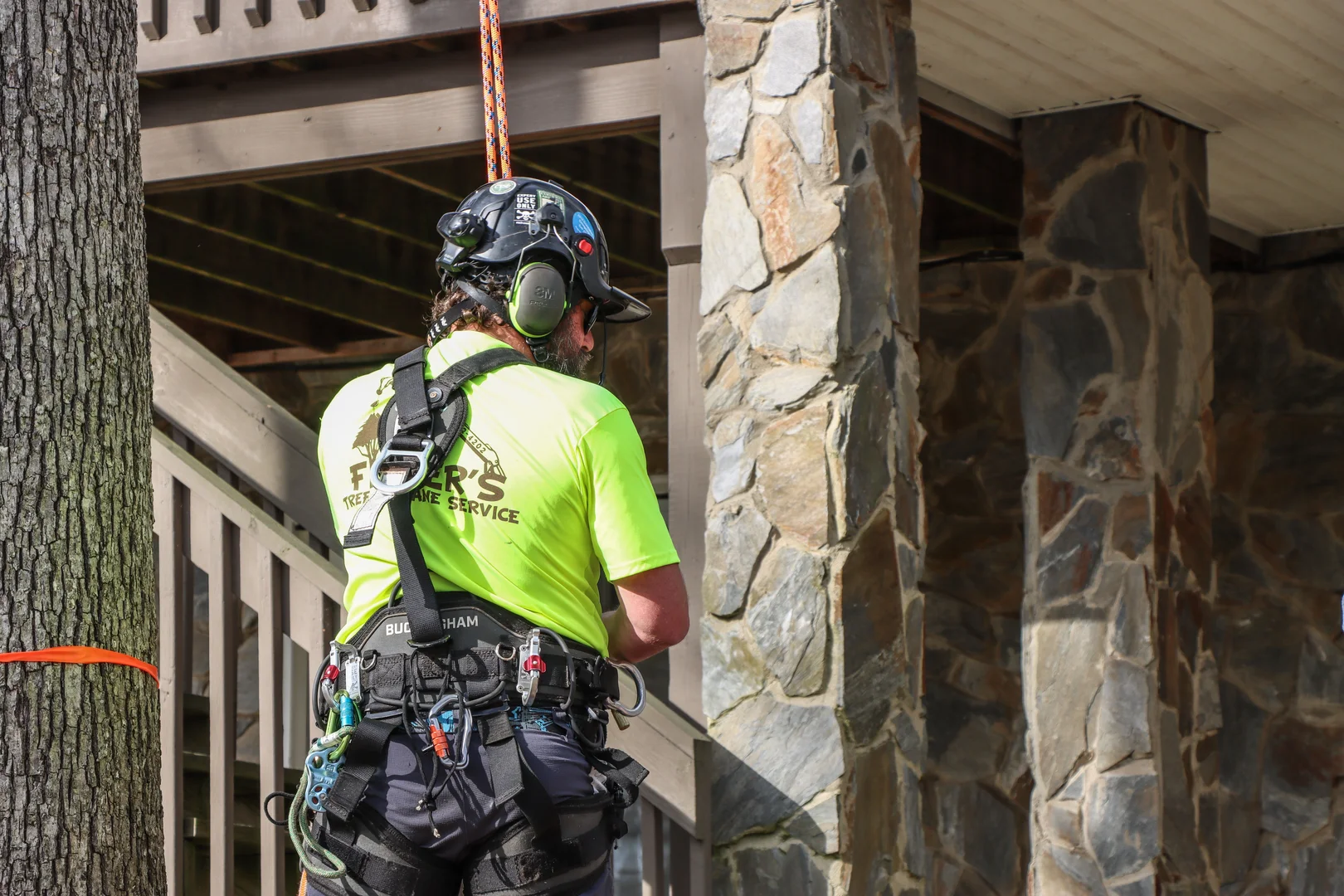 Fisher's Tree Service is a tree and crane service company based in Shelby, NC. We offer tree, crane, landscaping and other services to residential, commercial and governmental clients around NC and SC.
Our History
Stephen Fisher graduated from East Rutherford High School in 1999, and Appalachian State University in 2003, with a degree in industrial drafting and design. After college in 2004, a friend introduced him to tree work. It was at this point he realized his love for trees. Working outdoors and enjoying the natural atmosphere was more appealing to him than drafting and designing in offices.
Stephen thus began his career in tree services, trimming and removing trees for the city of Shelby. This work brought him all over town, maintaining the trees on the court square in uptown Shelby, hand-pruning live oaks around town, and trimming limbs away from power lines and street right-of-ways. During this time, he realized the need for a reliable, affordable, and knowledgeable tree service for our surrounding areas.
Since then, Fisher's Tree Service, Inc. has been proudly serving the foothills of North Carolina and parts of South Carolina. Stephen proudly received his arborist license through the International Society of Arboriculture in May of 2007. To obtain these licenses, once applied and accepted, he was tested in various categories such as:
Tree Biology
Tree Worker Safety
Tree Pruning
Tree Identification & Selection
Diagnosis & Disorders
Planting & Early Care
Tree Maintenance
Plant Health Care
Soil & Water
Risk Assessment