Do you "Top" trees?
No- we do not.
"That's not a good idea," said Julie Janoski, manager of the Plant Clinic at The Morton Arboretum in Lisle. "Topping a tree will stress it and weaken it, making it less safe and leading to costly, long-term maintenance headaches. It also ruins the tree's natural shape and beauty."
Do we purchase trees?
No, we do not purchase trees. Our evaluations are to determine the best course of action in taking down your tree in a safe and efficient manner or pruning back specific limbs as requested.
"I am not sure which service would best benefit my trees, can someone come and take a look and give me their professional opinion?"
Absolutely, give us a call and we will be happy to set up a time for an arborist to meet with you.
What areas do you service?
We are located in Shelby, NC and we service all surrounding areas for commercial or residential.
Call us for commercial service outside the below service area!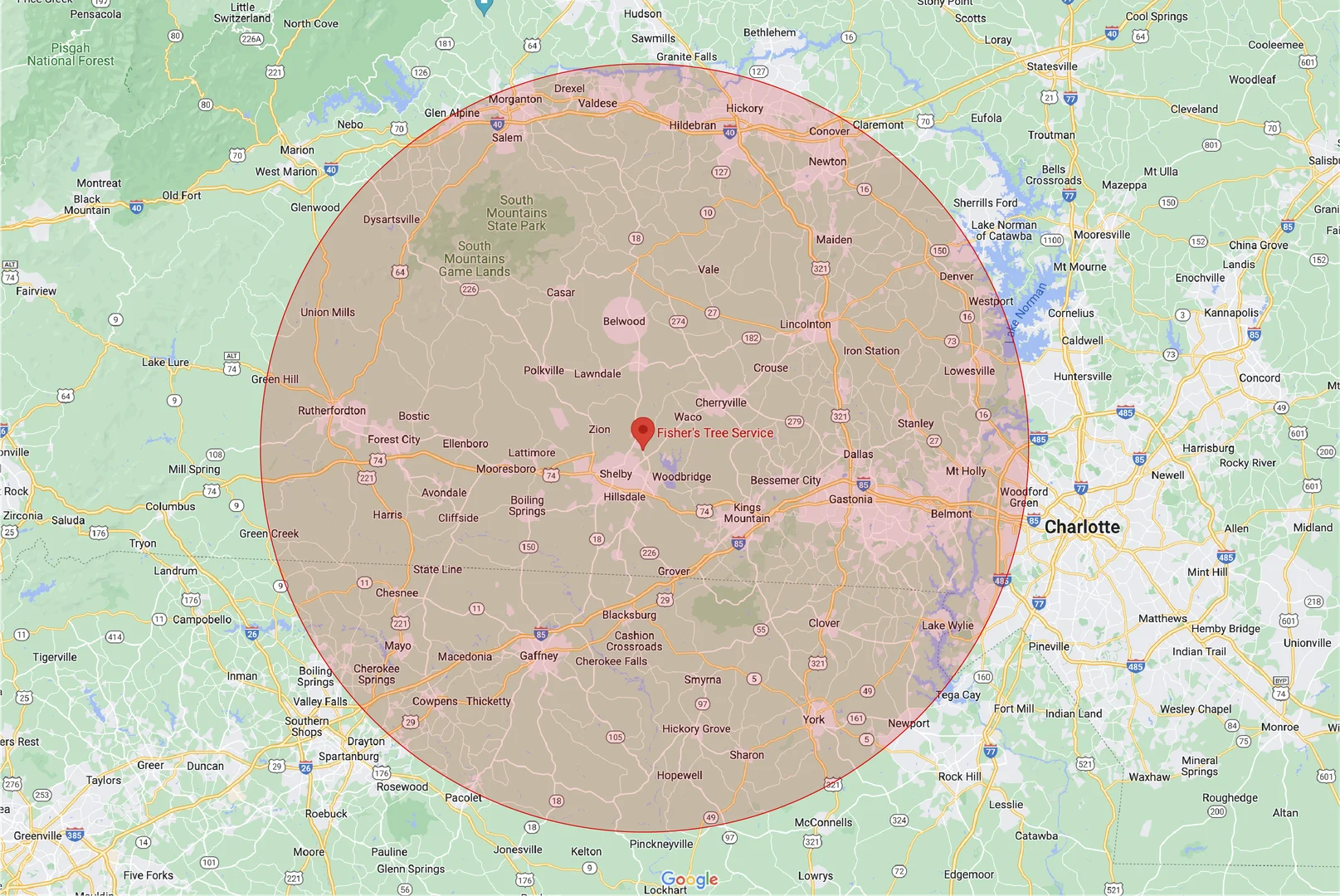 What forms of payment do you accept?
We accept all major debit/credit cards, personal or company checks and cash.