A Full Service Tree Company
Preserving the beauty of your home or business is our goal, so when we perform our craft, we make sure to respect every aspect of your tree's surroundings.
Why Choose Fishers Tree Service?
Fully Insured & Safety Certified
Professional & Reliable
Experienced Team
Specialized Equipment Fleet
Reliable & Responsive
Locally Owned & Operated
Tree Removal
Selective Pruning
View Enhancement
Planting & Mulching
Cabling & Bracing
Stump Grinding
---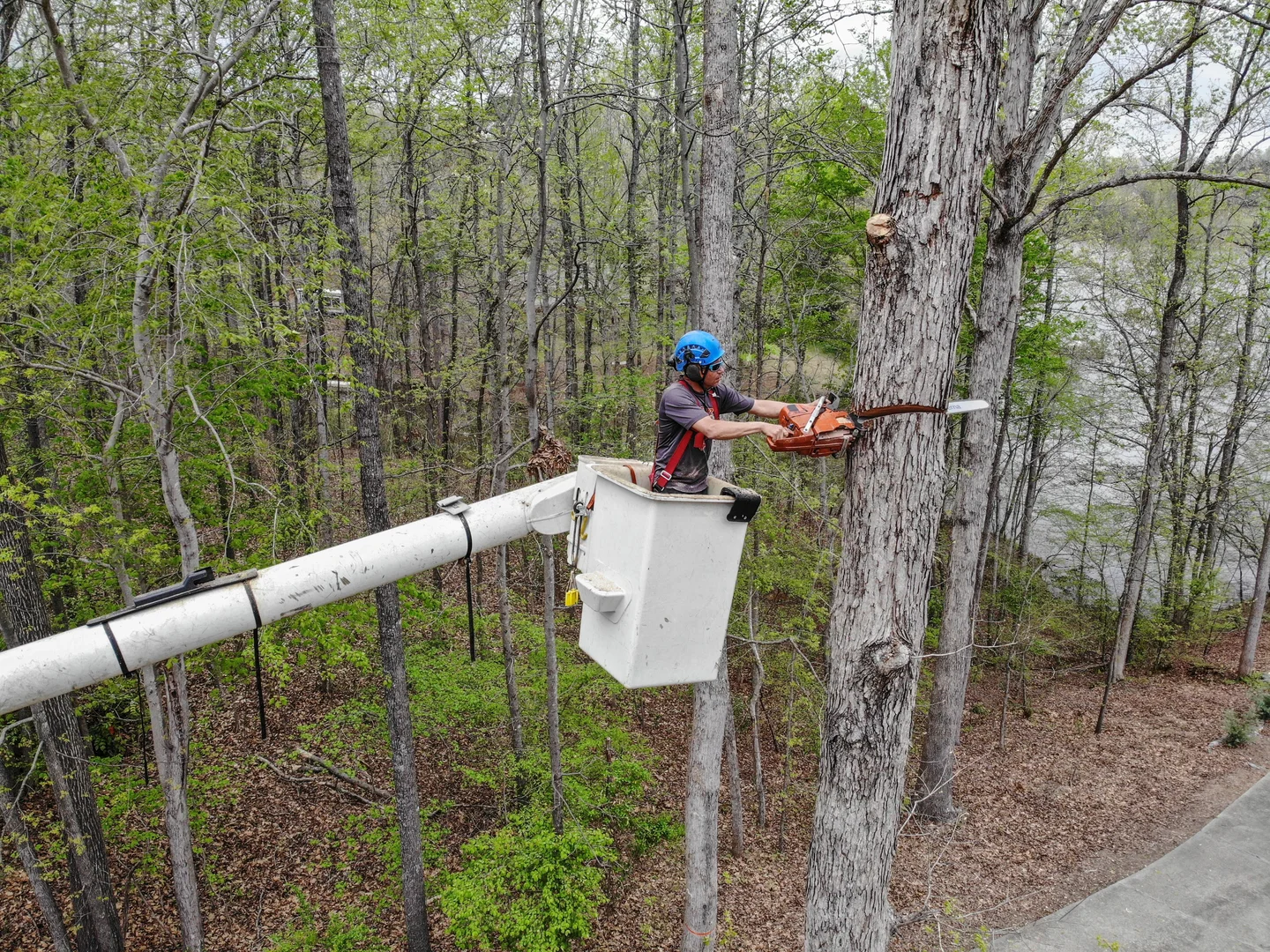 Technical Tree Removal
Our goal is to preserve the health and life of trees whenever possible, so we don't often resort to tree removal. However, when it becomes necessary, our certified arborists can help determine if a tree is hazardous and needs to be removed from your property.
Some common reasons for tree removal include:
The tree is dead or dying.
A tree has been damaged by a storm.
Trees are crowding out other trees or causing them harm.
Trees are blocking the way of future construction.
If a tree does need to be removed, our experienced personnel will safely remove it, even in the most difficult conditions. We offer specialized crane services and have the ability to remove large trees without disturbing a single blade of grass on your property.
---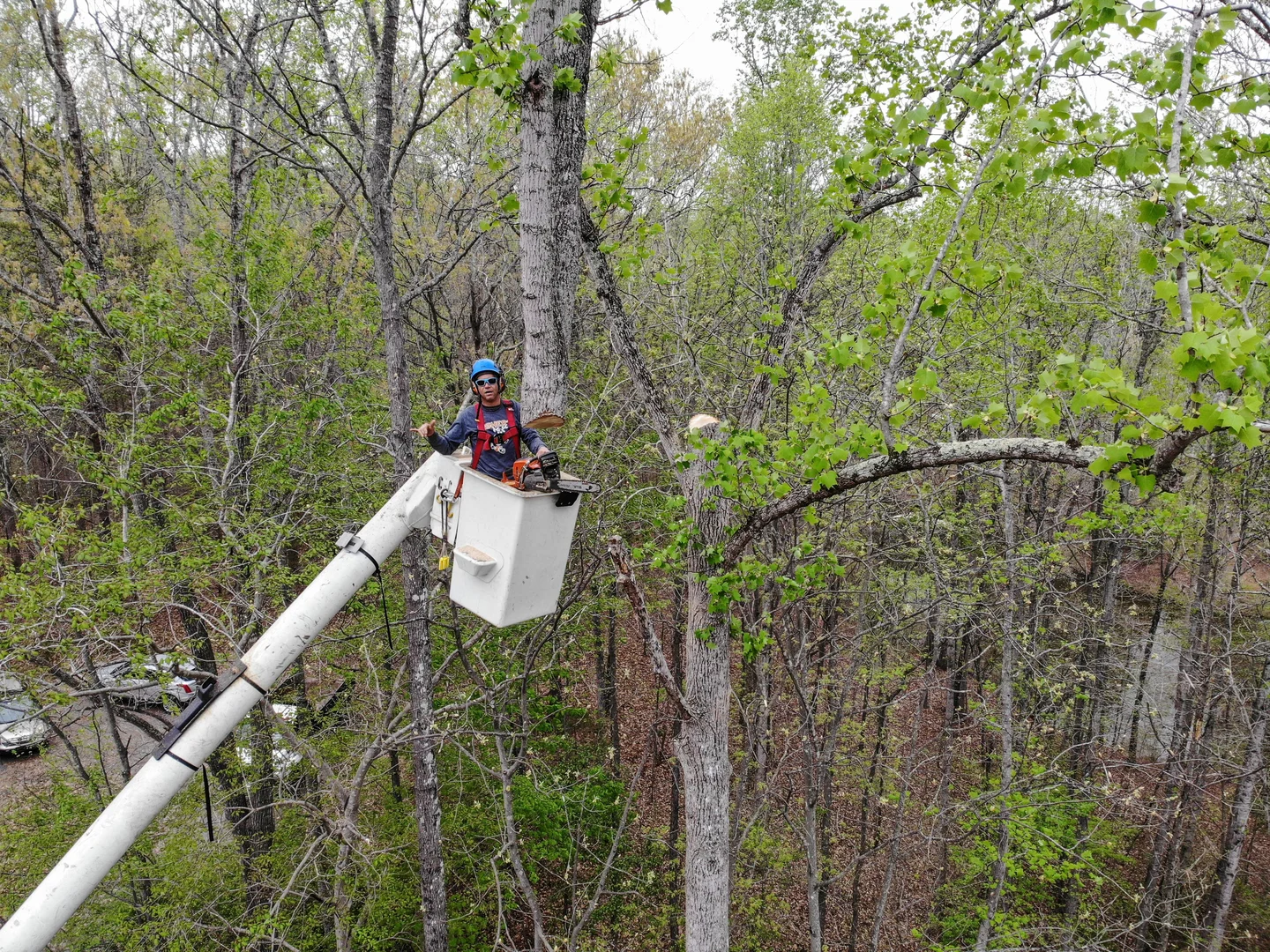 Selective Pruning & Canopy Reduction
In many cases, trees can be treated or trimmed to avoid having to remove them. Pruning is the most common tree maintenance procedure. While forest trees grow quite well without professional pruning, landscape trees require a higher level of care to maintain their safety and aesthetic.
Pruning & canopy reduction should be done with an understanding of how the tree responds to each cut. Improper pruning can damage the tree, result in unfortunate growth patterns, or even shorten its life. If you want to prune your tree, it's best to hire our professional arborists to assess the situation and perform your cuts for you.
---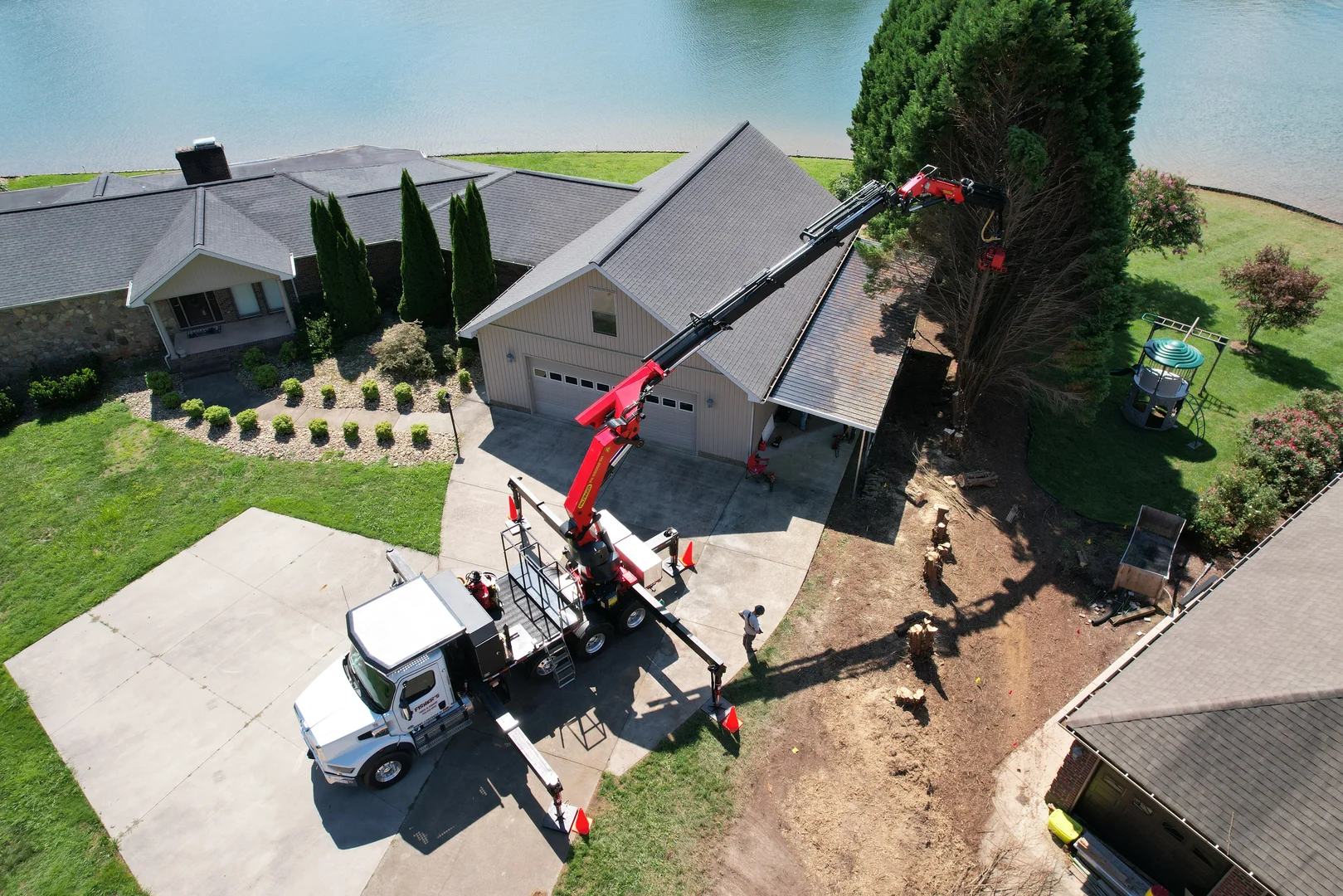 View Enhancement
Most property owners in the foothills want to maximize their view of the lake, mountains, and rivers that surround them to make the most of their location. We can help you with any selective pruning that you may want to perform to enhance the views on your property so you can relax and enjoy the view.
---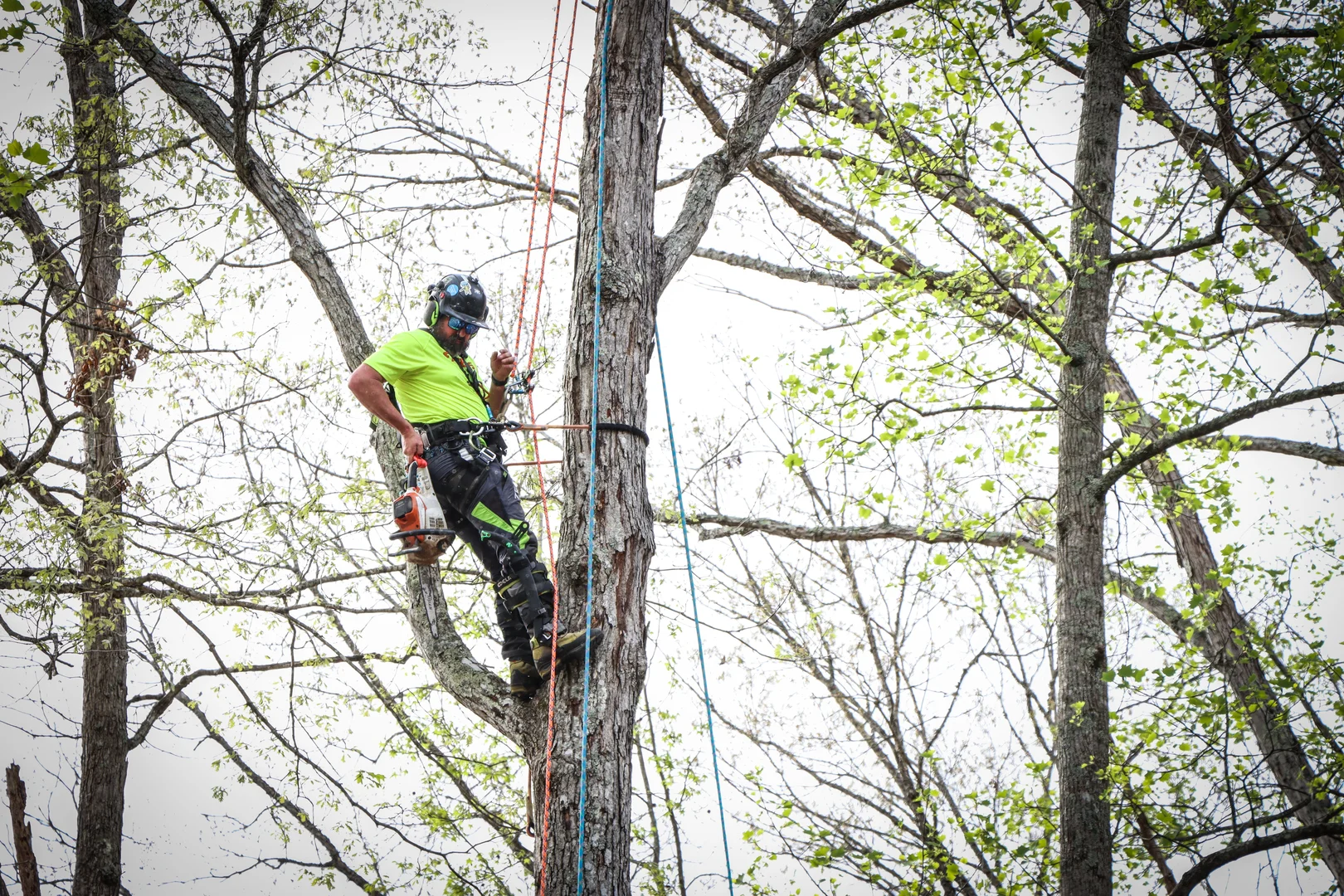 Cabling & Bracing
Cabling and bracing are the two most common forms of structural support for trees. We install flexible cables or rigid rods to reduce the chances of failure of defective unions.
Cables are installed high in the tree, at least two-thirds of the distance from the defect to the crown. Rods can be installed above and below defects and are always assisted by cables. Cabling and bracing support systems should only be installed based on a thorough inspection and evaluation of tree structure by our Certified Arborists. Homeowners with trees that currently have a cabling/bracing system can contact Fisher's Tree Service to inspect the stability of the affected trees periodically.
---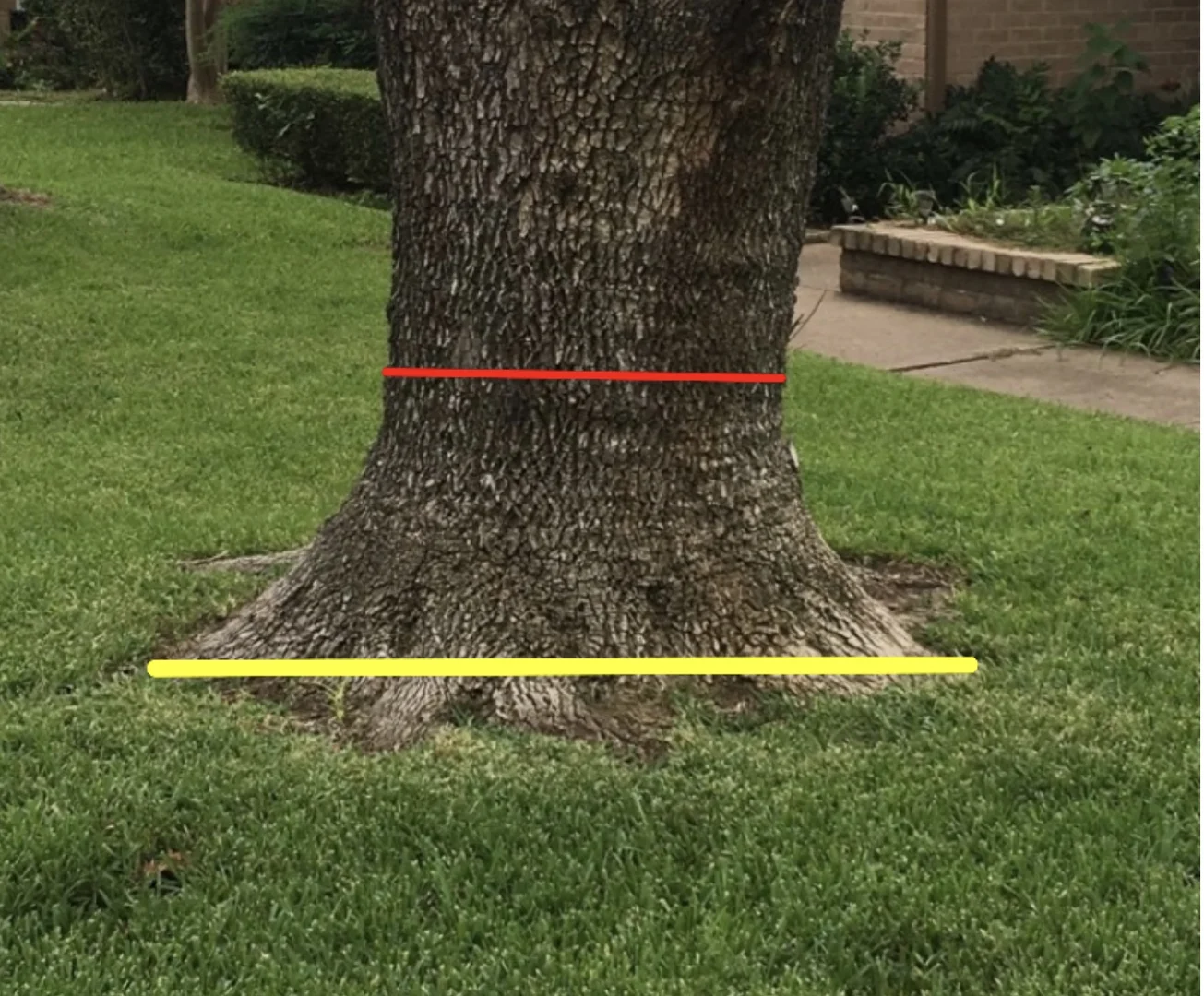 Stump Grinding
As part of our "turnkey" tree service- we will also grind the stumps left from tree removal. When providing a proposal for a tree removal, our arborists will evaluate the stump(s) to be ground. While having the stump ground is not always necessary, many people prefer to deal with the stump at the same time as having the tree removed.
With our top-of-the-line stump grinding machines, we can remove unsightly stumps from anywhere on your property. Whether you need one stump removed or a dozen, our experienced staff will get the job done for you.
Pricing is based per inch in diameter when measured at the yellow line (pictured below). $5.00-$7.00..
Prices can vary based on distance, stump height and general access to the area.
---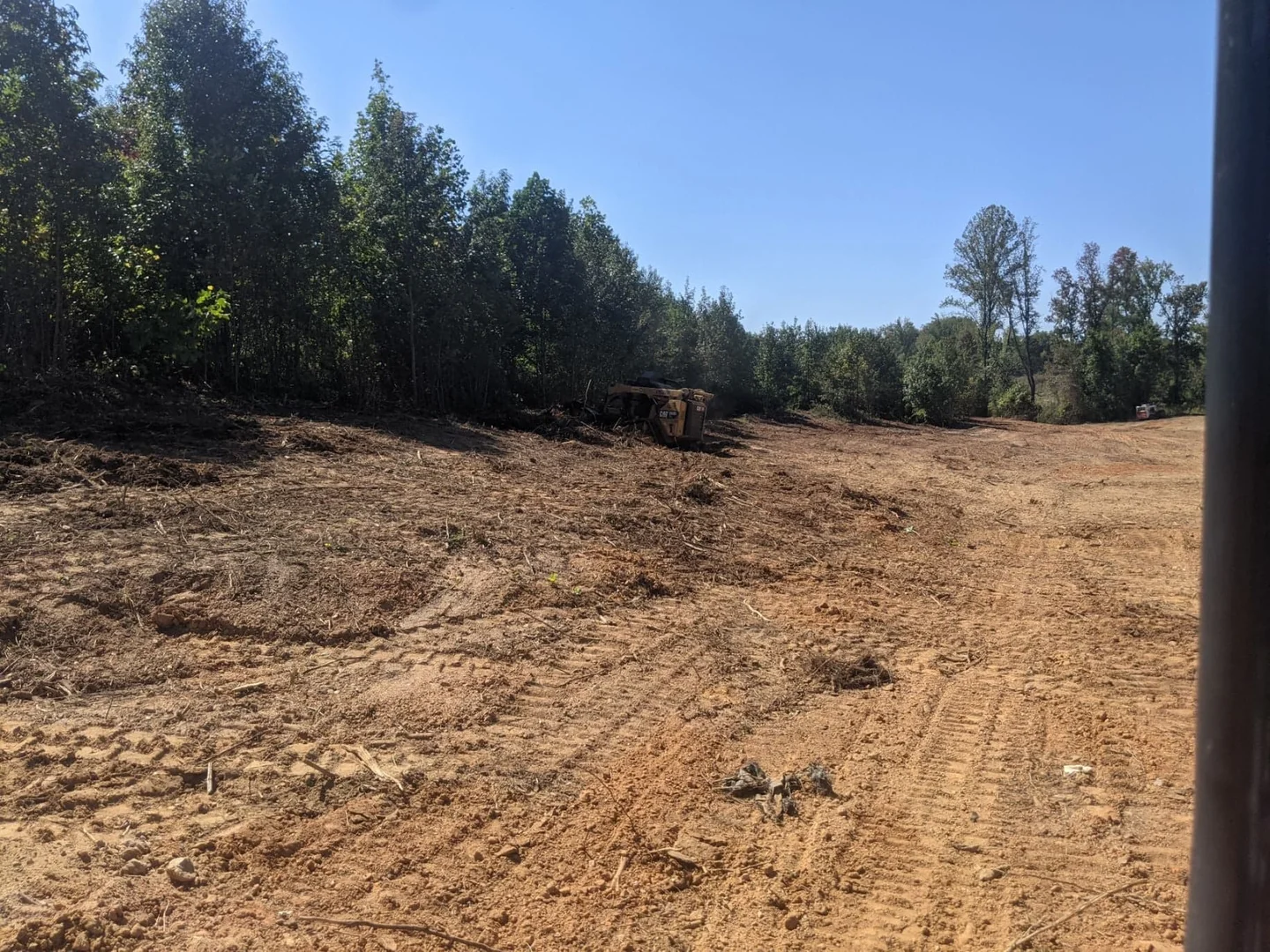 Forestry Mowing
Forestry mowing/mulching is a land-clearing method that uses a single machine to selectively cut trees, brush, and vines to clear unwanted vegetation while leaving behind a fine layer of mulch. Forestry mulching is more efficient than using a chainsaw or a tractor with a bush hog while more cost-effective than a bulldozer, loader, and hauler. This one-machine, one-operator method can take all stumps and stems flush to the ground, leaving a surface that can be immediately driven over.
Forestry mulchers are often used for land clearing, right-of-way, pipeline/power line, and wildfire prevention and management, vegetation & view enhancement.
We offer three different sizes of forestry mowing machines based on commercial or residential, the size area and the height of what needs to be mowed. Our projects have included smaller residential areas such as clearing out smaller areas for buildings, expanding back yards or large scale projects such as billboard clearance, or creating roads & pathways to bring in large equipment on commercial sites.
Pricing may vary based on amount of area, terrain, thickness of vegetation etc. Request a free quote today.
---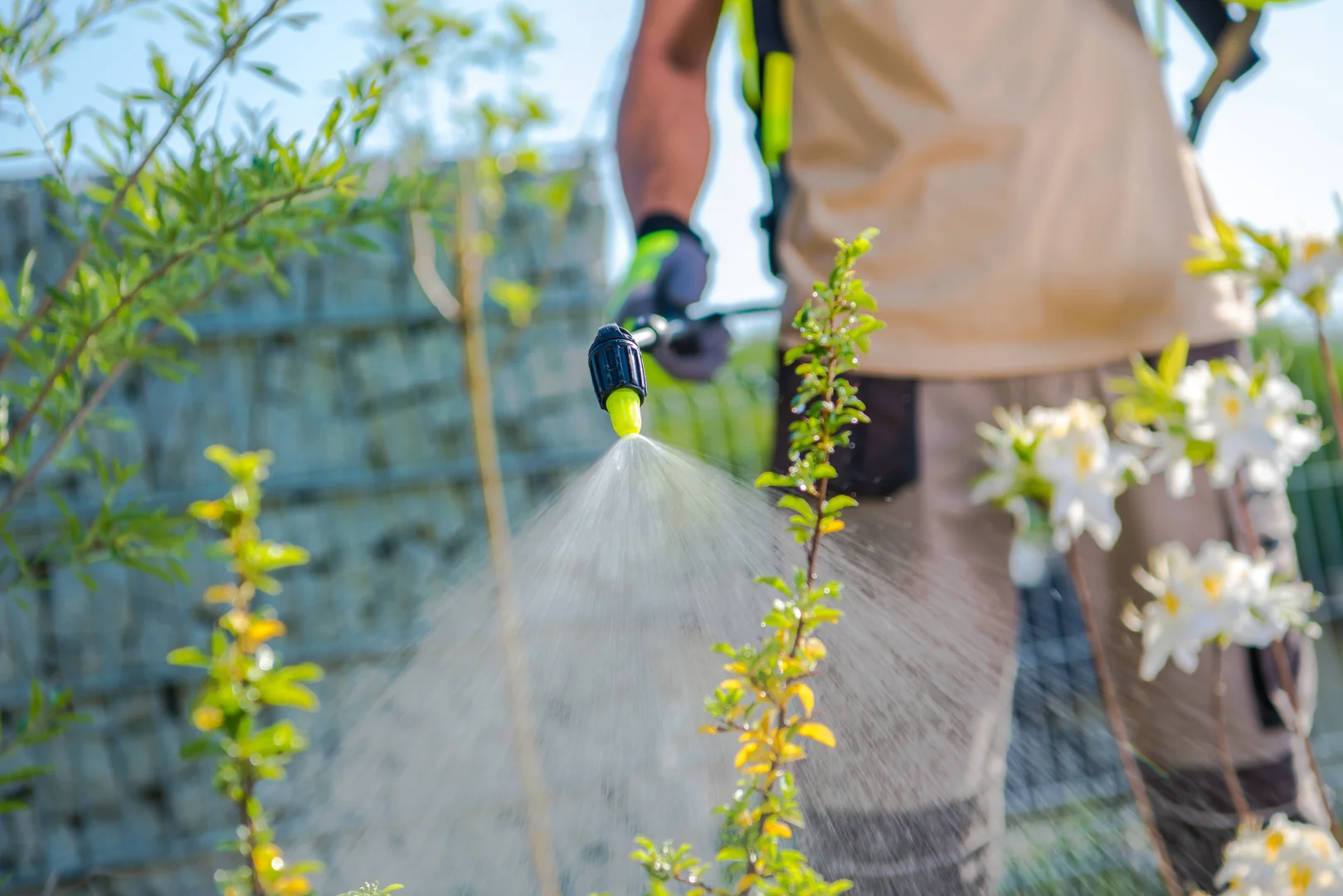 Plant Health Care
Plant health care is a comprehensive approach to caring for your trees and shrubs. It focuses on maintaining healthy plants and evaluating, identifying, and treating trees or shrubs for problems like insects, diseases, and environmental stresses. This is done through landscape inspections and treatments, with the primary focus being the identification of the root cause of any issues. Pest management and treatment tools are timed and applied when diseases and insects are known to flourish, nipping potential problems in the bud or preventing them from worsening.
Preventative treatments are used to keep your trees and shrubs healthy, vigorous, and beautiful. Some of the treatments we prescribe to keep your trees and shrubs healthy include:
Foliar Disease Management
Deep Root Fertilizations
Integrated Pest Management
Root collar excavations
---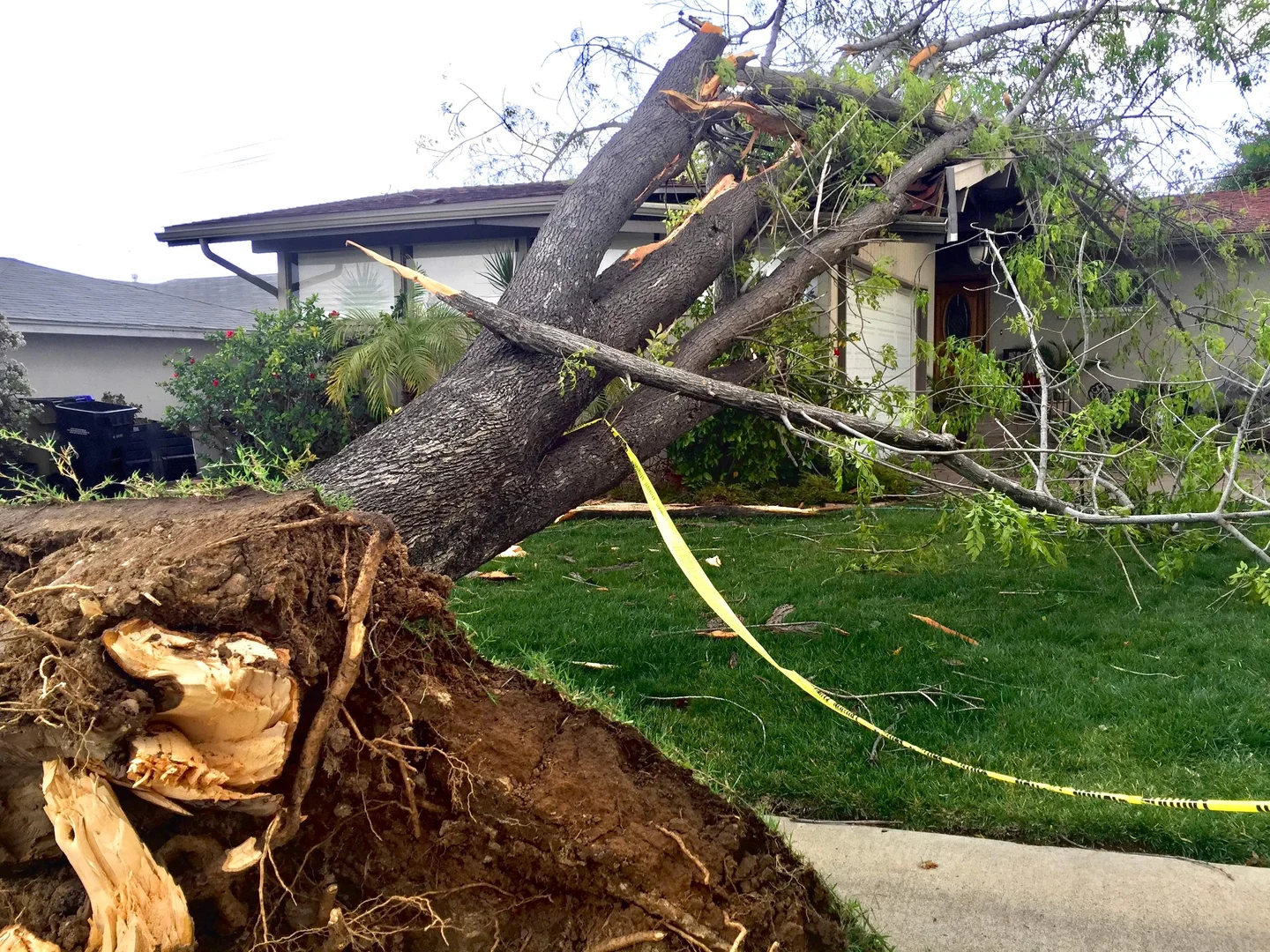 24/7 Emergency Tree Services & Debris Removal
We offer 24-hour emergency services and can come out quickly to survey the damage to your property. Our crews are always on standby and are prepared to safely remove trees or debris from your home or structure without creating further damage to existing structures.
We have built strong and lasting relationships with many insurance companies that call us to come out immediately when a tree is down. Taking away the hassle to the homeowner to have multiple quotes at such a stressful time... Why trust us? Because we are always available, we have trained experts with extensive knowledge of how to handle emergency situations and the experience to back it up. Our crews are quick and efficient and get the job done right.
If you have a tree or limbs down on your home or even your car, feel free to give us a call 24/7.
---